Math is a subject that I really love to study and solve problems. Secondly taking part in a competition like this where there is a math quiz has always been one of my favorite things. So once my math teacher had offered me to be the organizer of such a quiz instead of being a participant. I took this opportunity as I felt it was a good time for me explore what all goes behind the scenes when such quizzes are prepared and what all tasks are done in order to pull out one such big event in the school. I took the responsibility for grade 7 where I was supposed to create a PPt with all the quiz questions along with two of my other friends. Taking part in such an event was exciting but also challenging at the same time.
Strands: Creativity, Activity
Learning Outcomes :
LO1: Identify own strengths and develop areas for growth
One strength that I was able to identify is that I have good technical skills which helped me create the PPT in a creative way and complete it in time. Also, it helped me know that having good technical skills helped be equipped with the ppt on the day of the event and all the time whenever there was a requirement of technology in this activity. This can help me in the future as if any day I get an opportunity in the future for work related to technology I can take it without giving a second thought and work efficiently on that. An area for growth was that I need to start trusting other people in the group that they will do their work properly and not sit on their heads to complete the task because that could be frustrating for them too and also then I need to stop taking this much stress so that all the things can be even done peacefully.
LO2: Demonstrate that challenges have been undertaken, developing new skills in the process
One main challenge was a non-working member which was dealt with as the teacher had replaced her other student who was capable of doing the work and would do it in an efficient and responsible manner. Another challenge was finding the suitable questions for the students as we were not aware of the exact caliber of the students so it was better that we had questions varying from easy to difficult. This lead to me building some research skills where I was able to find the relevant and appropriate stuff pertaining to the age category.
LO5: Demonstrate the skills and recognize the benefits of working collaboratively
For me generally, it is difficult to work with others but the same was for this activity. I had to work with people I didn't know well and also people with whom I didn't share much of a repo, making it more difficult for me work. In this task, we were supposed to have a quiz with several rounds so we had decided to divide our work within the teammates but then the situation ended up being that one of our teammates did not finish the work burdening the others and putting us in a chaotic situation. It made it more difficult for me to work with her as I got pissed with her for not completing her work on time and submitting it to the concerned person. This was the time when I decided to the leadership and had a talk with the teacher to deal with the situation. Then being the leader I took the responsibility of replacing her and thus asked the teacher to choose someone who would work efficiently on such a short notice. I think collaborating is important as we can learn a lot of new things for others and also we can reduce the burden on ourselves as we get to divide the work.
LO7:  Recognize and consider the ethics of choices and actions
As it was inter-school competition and as even I am a student in the school and a member of one of the four houses that participate I had to remember and make my teams members realise that we don't have to be partial towards our house and so we had to make sure that all the questions asked in the quiz were based on the students calibre and no easy questions were catered. Apart from that we also had an audience so we had to keep our ethics first and make sure that no cheating took place while the questions were asked to the participants and make there was no prompting from the audiences. Taking all these ethical choices into consideration made me feel good as we were able to deliver a fair and proper event where no one felt that they were cheated upon. There was a time when I felt cheating was fine but then I realized how it is important to be fair to everyone and also no cheating can help a person know their caliber so that then in the future they can prepare more and perform better.
To conclude taking part in such an activity was fun and knowledgeable as I got to learn a lot of new things and also I was able to come out of my comfort zone of always being a participant and get to be an organizer this time. This is activity had a lot of learnings that I will be cherishing all my life and use them in my future activities or projects.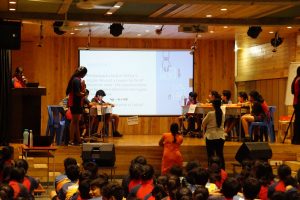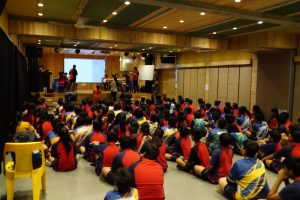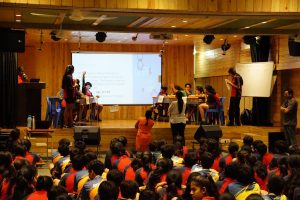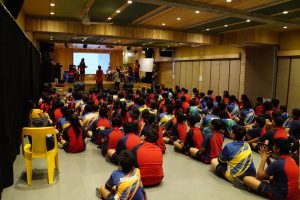 Link to the PPT : https://docs.google.com/presentation/d/154YVFiVSdbmHlNs3ZySbADvH9fVIeBt7UimmssGU4TY/edit?usp=sharing