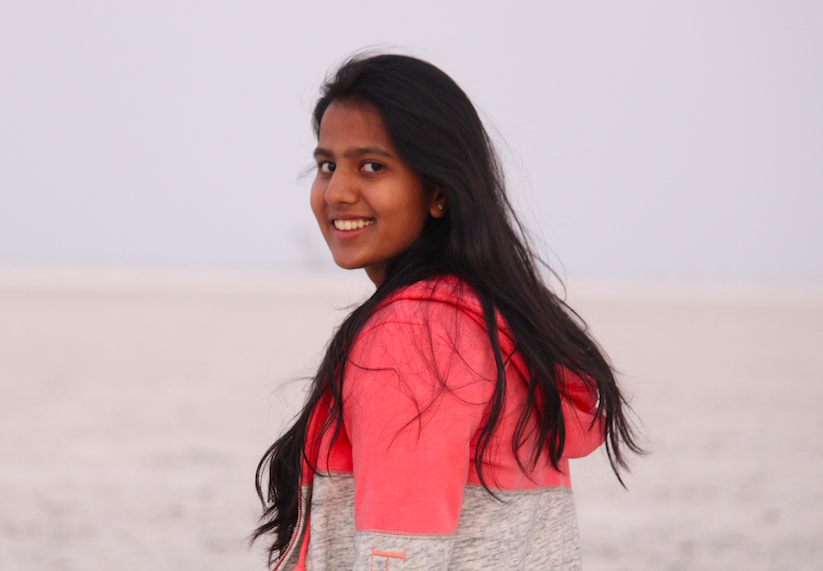 Hello! My name is Vedika Arya and I am 17 years old. I am currently pursuing my secondary education in Fountainhead School, Surat.
I strongly believe that one learns from their own mistakes and this is what makes them stronger in life. I love to cook, play basketball and go on road trips. Other than the activities mentioned above, my source of satisfaction and happiness comes from spending time with my family, friends, and nature.
People might see me as an introvert but for people who know me, I must be one the craziest yet loving person they know. I greatly believe in helping someone without having any intentions of receiving anything in return. For me, relationships are very important. I think quality in friendship matters a lot rather than the quantity. I have a small group of close friends who, I believe would stand by me through the rough phases of life.
I see myself as a good student who has an eye for details. I tend to observe my vicinity. Based on a person's gestures I try to judge their personality and situations that might motivate certain actions. This trait increases my inclination towards subjects like psychology. I like to do my work with precision and honesty which leads to greater commitment towards any task assigned to me.
With IB things get a bit difficult to manage so I would like to improve my time management skills and give equal time to recreation as well as studies. I would also want to improve my communication skills with people who are new to me as in college this skill is very vital, it would help to connect with new people and create a group easily.
My outlook in life has changed with the experiences gained. I think being confident is the key to success and there are numerous people who would want to get you down but if we are confident about our actions nothing can get us down or make us gloomy. Once the IB life is over,  I would love to go on an adventure and explore new things!