This year, our school introduced Digital Media, which is basically Photography and Film-Making. This sparked my interest as photography was my hobby and I have always been very very keen on films and how they are made. We learned a lot of stuff which was accompanied by a 5-day 'Basic Film-Making Orientation' workshop organized by MyFirstFilm and FTII in our school, which really helped us build a base of knowledge and practical experience in the field of Film Making.
CAS Reflection Video Link: https://www.youtube.com/watch?v=NQ3-t_PfPac
It gave me a great sense of happiness and accomplishment where our film got acclaimed by our tutor. The screening of all our films was probably the best moment of this CAS experience. I wish to make more films in future based on the learning I received from the workshop and the AS.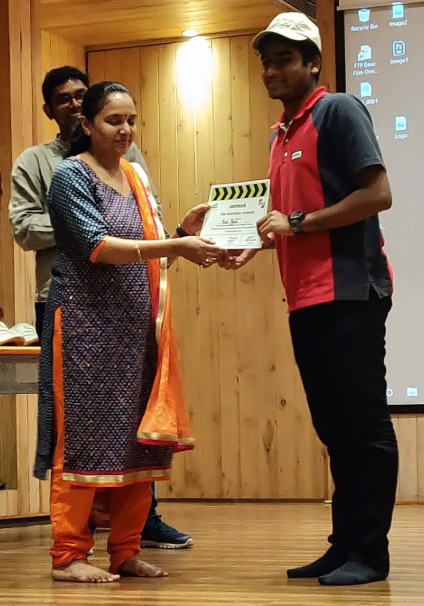 This is our film's link – https://www.youtube.com/watch?v=hC5M21pCfjY