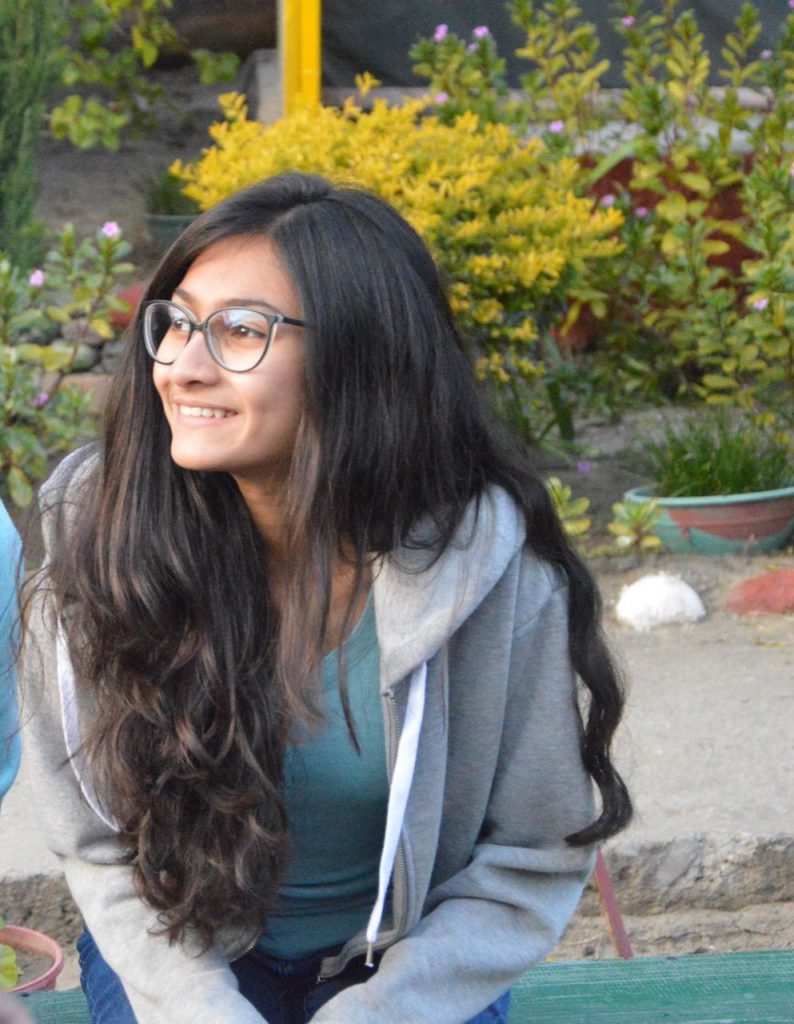 Talents and Interests
Hi, my name is Palak Marfatia, I am currently in the grade 12 pursuing IB, I always believe that ´´If I cannot do great things, I can do small things in a great way´´ as rightly said by Martin Luther King. I am a super hard-working person and I am always on the toes to get the best out of what I can do.  I am an outgoing person who loves being around friends all day long, and a science geek who is academically sound.  I am also fond of traveling, and adventurous places are definitely for me because I love experiencing the thrill.
Outlook on life
"Live the best of your life" is what I believe in, having said that, I thrive to maintain a balance between sports, academics, and friends. With IB it is a challenge to strike a perfect balance between the three but, I try hard because in future the habit of maintaining a balanced life will make me capable of handling problems in the future.
My goals, and my dreams
My dream is to serve people for good and bring a small change in this world by doing something for the environment, I aim to enter a medical profession in future and help out the people residing in the rural parts of the world by giving them adequate knowledge about health and opening hospitals in the areas where there is no access to medical facilities. I want to see a better world where I gain happiness by looking at those smiling faces of underprivileged people from around the world.
I also want to travel the world and know how people in each part of the world live, this will help to appreciate the different cultures and accept the cultural diversity that exists our society.
My goal in life is to always stay dedicated and committed whether be at the workplace or at home. I want to be a person who people will look up to and with that an individual who will always seek to gain knowledge from sources to keep myself updated.